Global University Engagement Summit
The University of Manchester,
9-10 September 2019 
Dame Professor Nancy Rothwell, President and Vice-Chancellor of The University of Manchester, hosted the Global University Engagement Summit: Future Civic Universities, on 9–10 September 2019.
The Summit brought together 60 leaders from higher education to:
Share approaches and critically reflect on higher education engagement activity;


Develop a community of likeminded global institutions on the challenges and opportunities for university engagement activity.
Civic engagement and social responsibility by global universities in their surrounding city regions and communities is an area of increasing importance to higher education.
The Summit united leaders in higher education to discuss the role universities play in an increasingly sceptical world, civic responsibility and the challenges of what counts as quality in engagement. 
You can learn more about each of the session and download a copy of the programme guide below.
Hear some of the delegates discuss their experiences of the day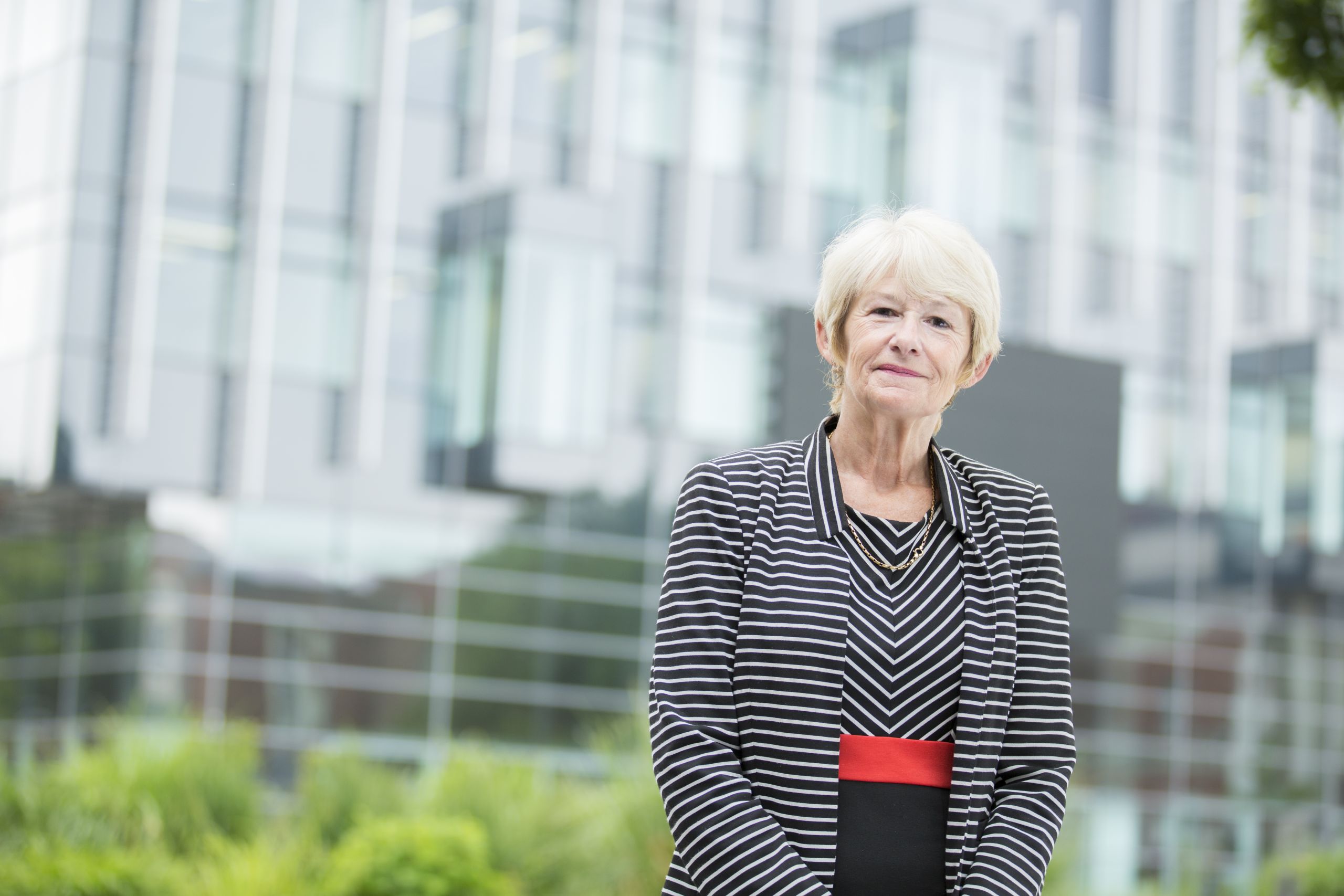 Welcome to Manchester:
The Original Modern City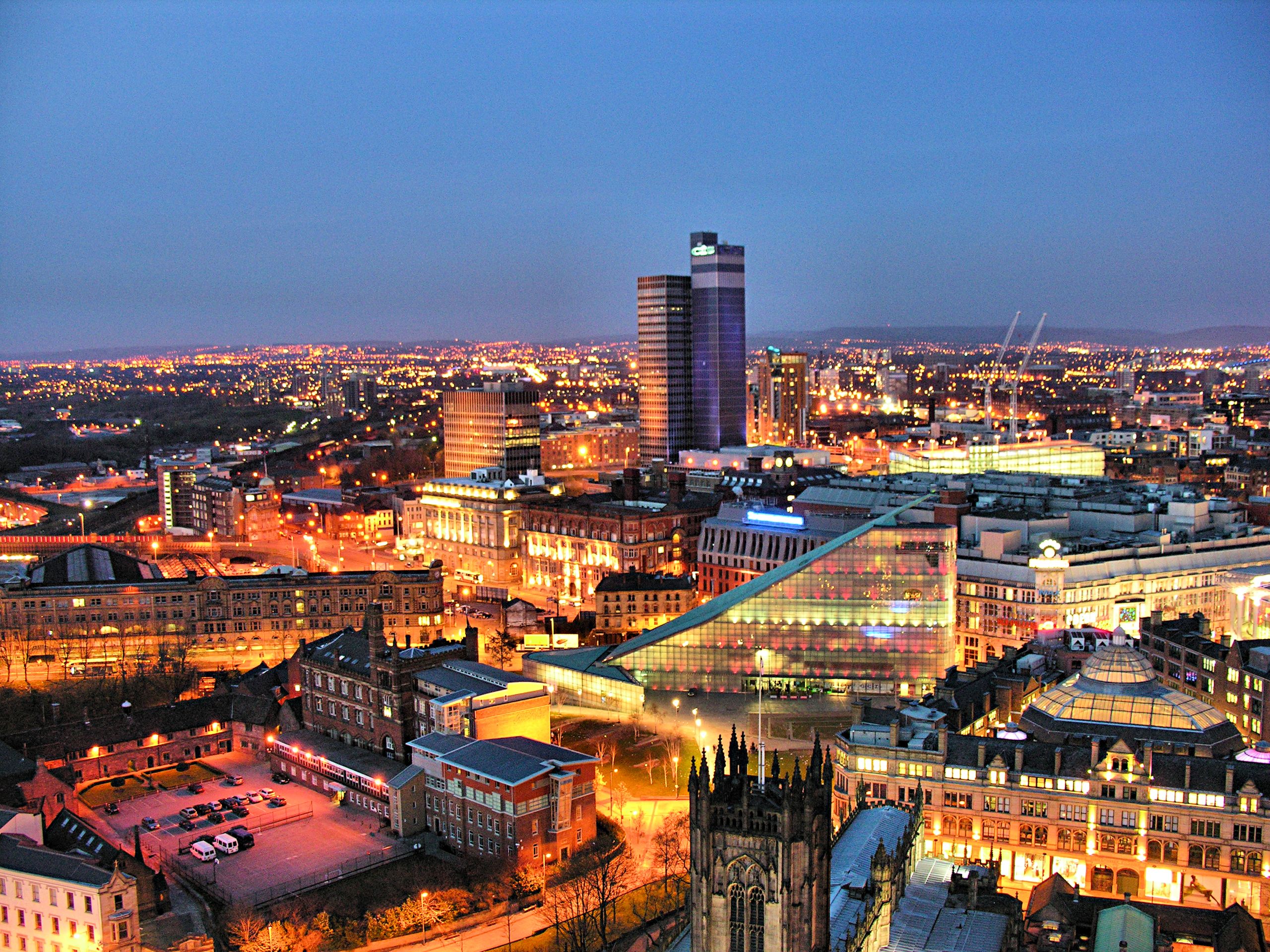 Manchester is the major international and cosmopolitan city in the north of England, widely regarded as the central hub of the 'Northern Powerhouse'.
It is recognised as one of the most influential, modern and knowledge-based European cities for science, education, healthcare, business, leisure and, of course, sport; all reasons why media giants BBC and ITV, together with major corporate businesses such as IBM, Cisco and Siemens all refer to us as home. 
From its humble beginnings as a Roman fort, Manchester became famous during the 19th century as the world's first industrialised city. It is also a city of world first scientific and medical breakthroughs which undoubtedly have improved global cancer care; from Rutherford's splitting of the atom, the first stored-program computer and the first randomised cancer clinical trial, to the first test tube baby and most recently, the isolation of graphene, the world's thinnest and strongest material.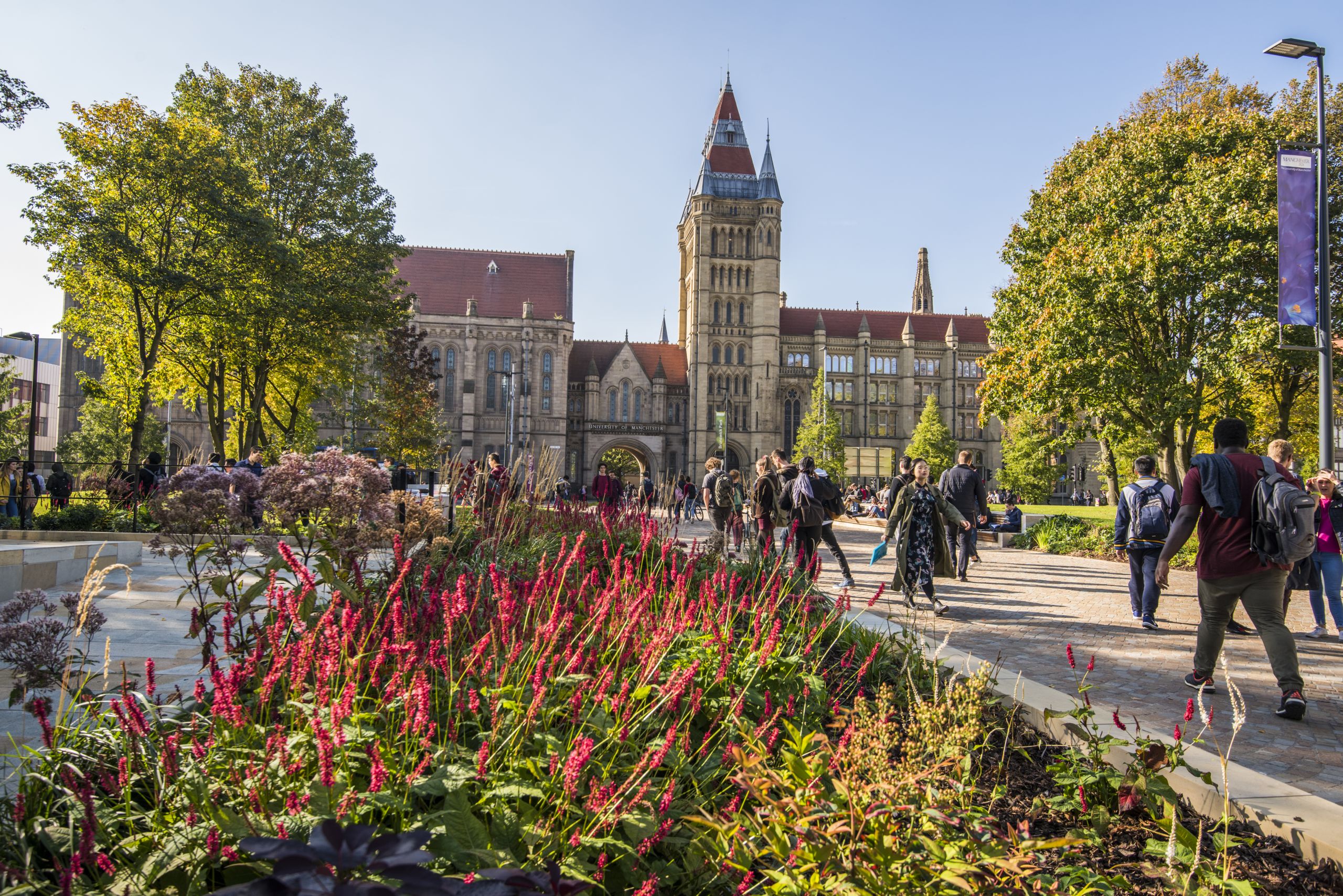 Keynote
Professor Brian Cox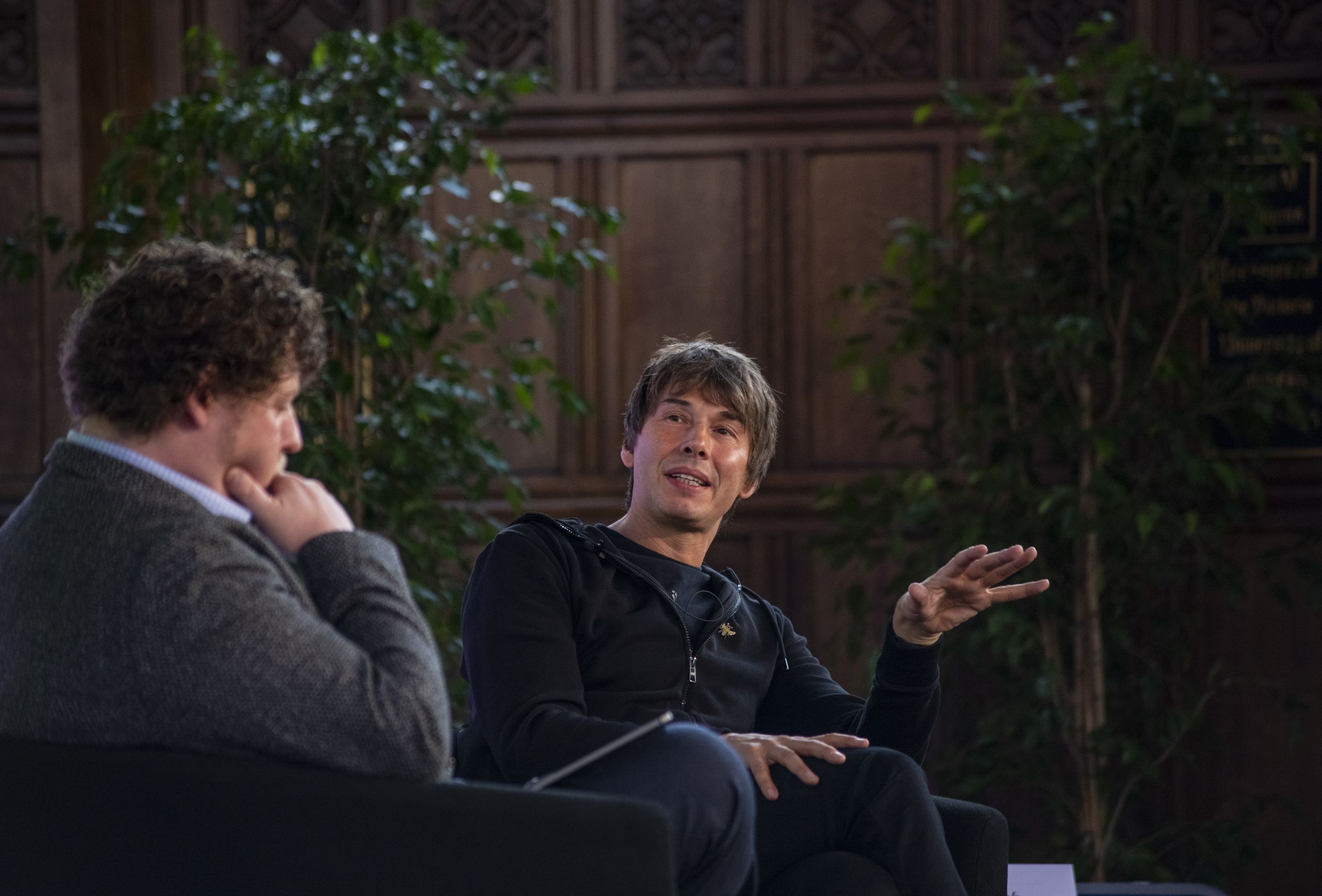 Professor Brian Cox is Professor of particle physics in the School of Physics and Astronomy at the University of Manchester. He is a renowned broadcaster and has presented a number of programmes across television and radio on subjects of science, astronomy, physics and natural life. He has also been an expert advisor for feature films. In addition to his work in broadcasting, Brian continues to teach Physics to undergraduate students at the University of Manchester, and was part of the team working on the Large Hadron Collider at CERN in Switzerland. He received his OBE for services to Science in the Queen's Birthday Honours list in 2010.
In this keynote session, Professor Cox discussed the role of experts in an era of growing scepticism towards universities and evidence-based research. He also discussed how Universities can play an important role in engaging young people in STEM, and the current challenging environmental and political landscape.
We invited members of the public to submit their questions to Brian. You can watch him answer these questions here: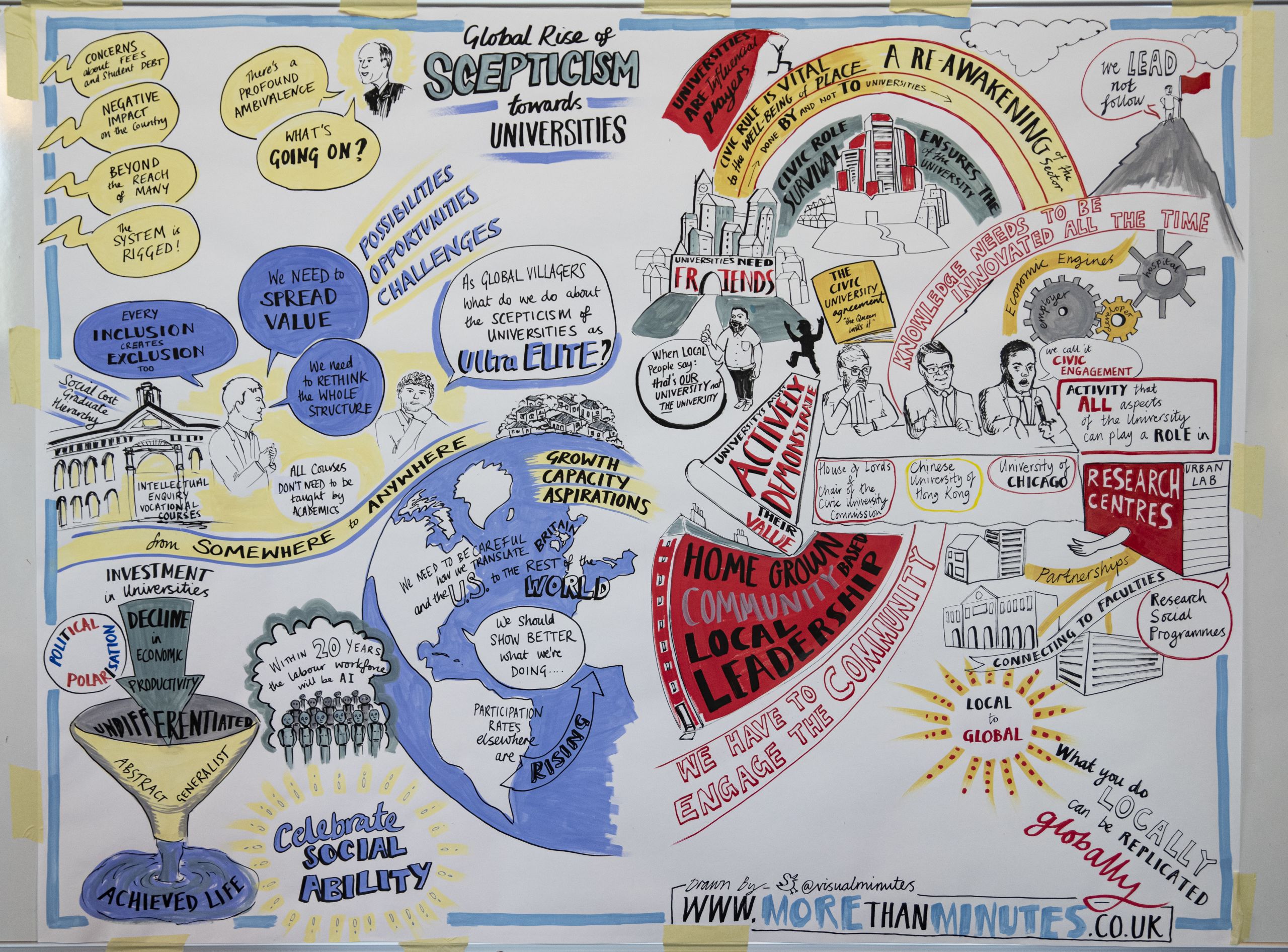 The last few years has seen a fundamental shift in the public sphere around the politics of identity and globalisation. Universities in particular have faced increased scepticism regarding their contribution to society, and the role they play in perpetuating, and even creating, social and economic divides.
In this challenging session, David Goodhart, Author of The Road to Somewhere: The Populist Revolt and the Future of Politics, shone a light on the rapid expansion of Higher Education and the role universities play in creating and perpetuating these divides. 
You can learn more about David's book, The Road to Somewhere, in this Wonkhe Blog post.
Chair:
Professor Meric Gertler, President of University of Toronto.

Speakers:
David Goodhart, Head of Policy Exchange's Demography, Immigration, and Integration Unit and author Mark Leach, Founder & CEO of Wonkhe.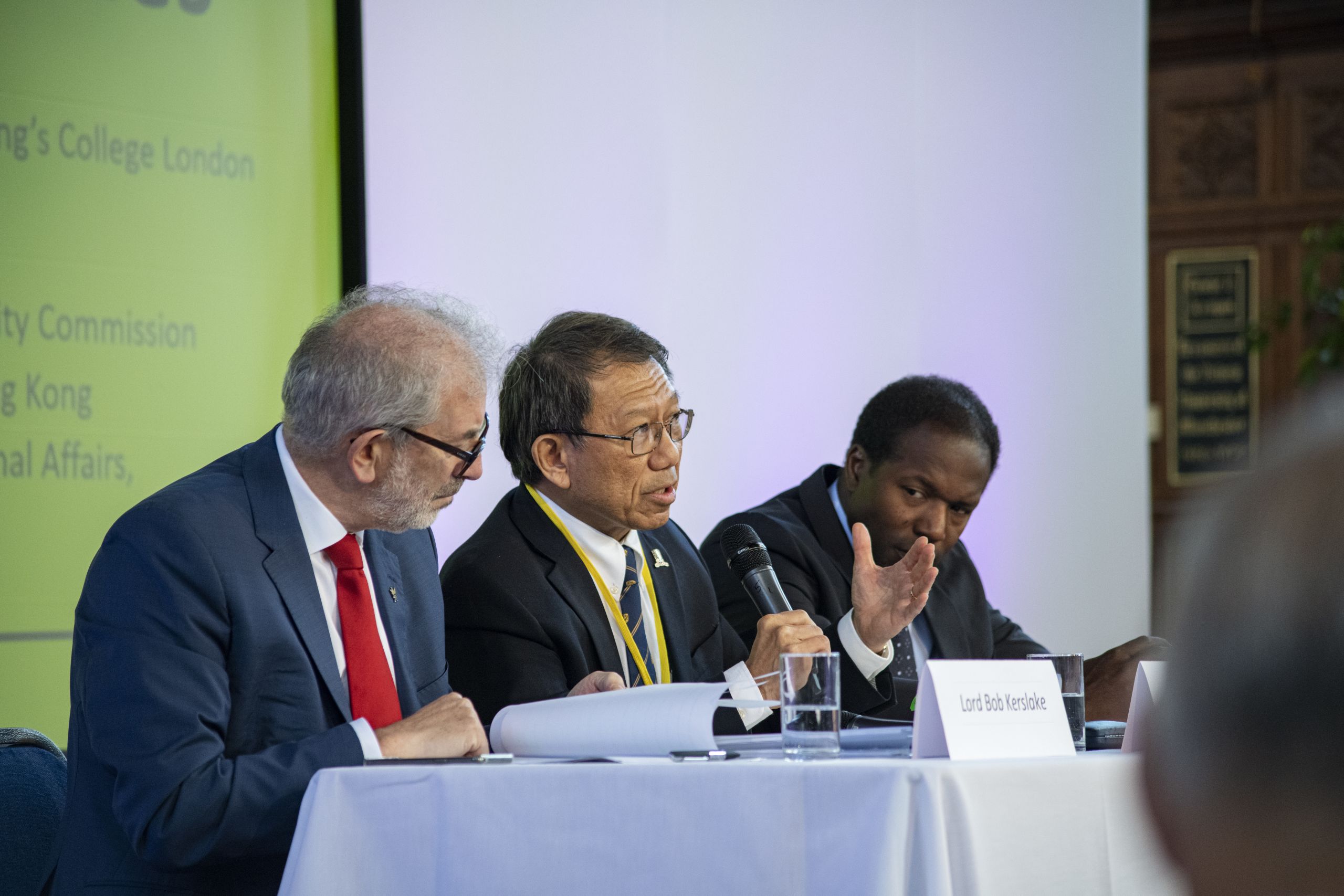 In this session we explored the role of place-based engagement activities. Speakers looked at the challenges University face to balance their local and global functions, as well as what the boundaries to what a University can be expected to contribute to its city-region.
Lord Bob Kerslake, Chair of the UUP Civic Universities Commission and Former Head of the Civil Service, gave a talk about the findings of the commission and what it means to be a Civic University in the 21st Century.
Chair:
Professor Jonathan Grant, Vice President and Vice Principal (Service) Kings College London.

Speakers:
The Right Honorable, Lord Bob Kerslake, Chair of the Civic University Commission. Professor Rocky Tuan, President of Chinese University of Hong Kong. Derek Douglas, Vice President for Civic Engagement and External Affairs, University of Chicago.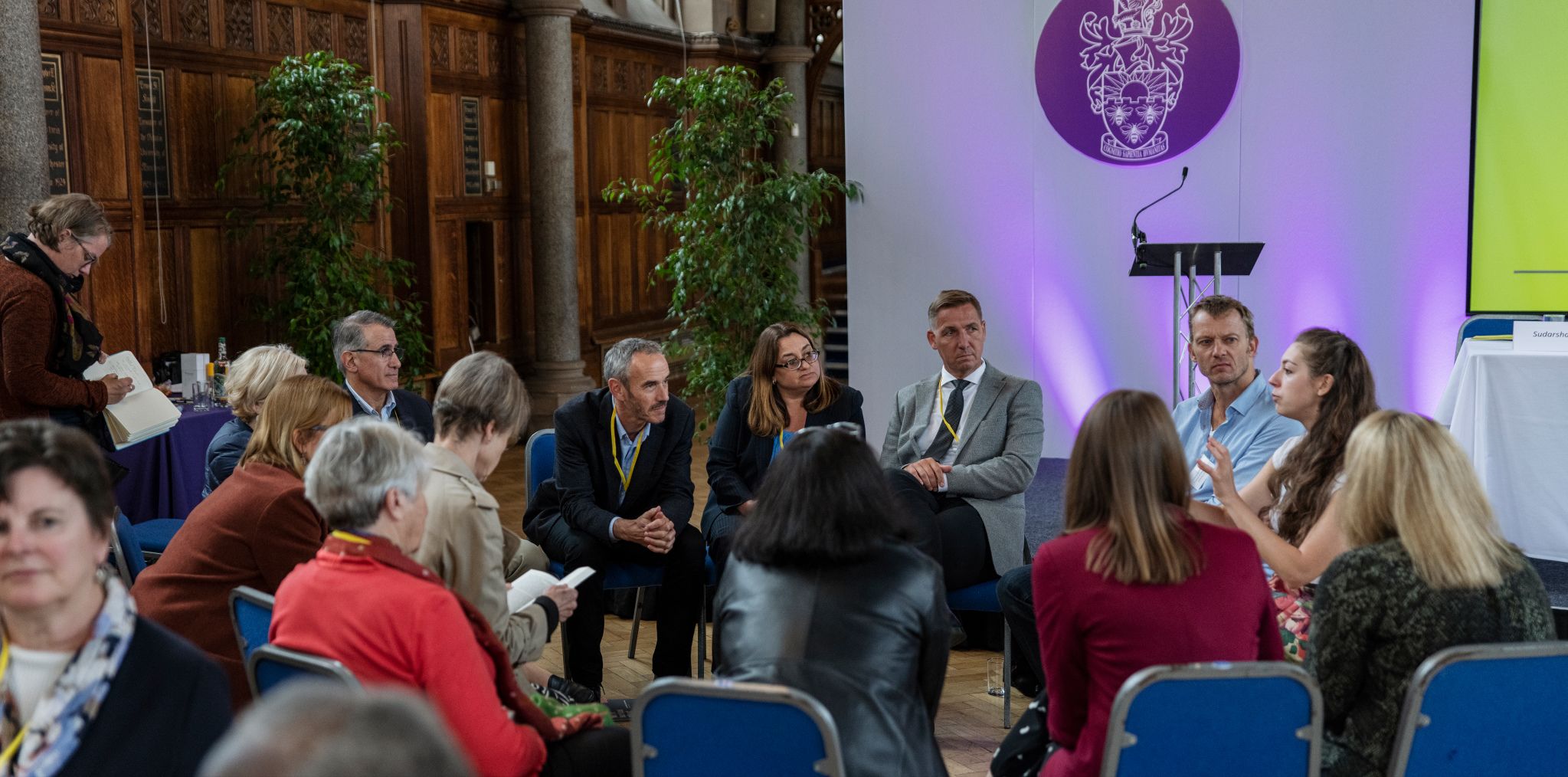 With the theme of the Summit looking at the important role Universities play in society, we felt it was important to hear from different community perspectives on their own experiences of University engagement.
In this session, delegates had the opportunity to hear about different examples of community engagement; from co-produced research impacting policy, to supporting local businesses grow and directly contribute to the regional economy.
Learn more about some of the many ways Manchester is engaging with the public.
Chair: Dr Lorlene Hoyt, Research Professor at Tufts University and Executive Director of the Talloires Network.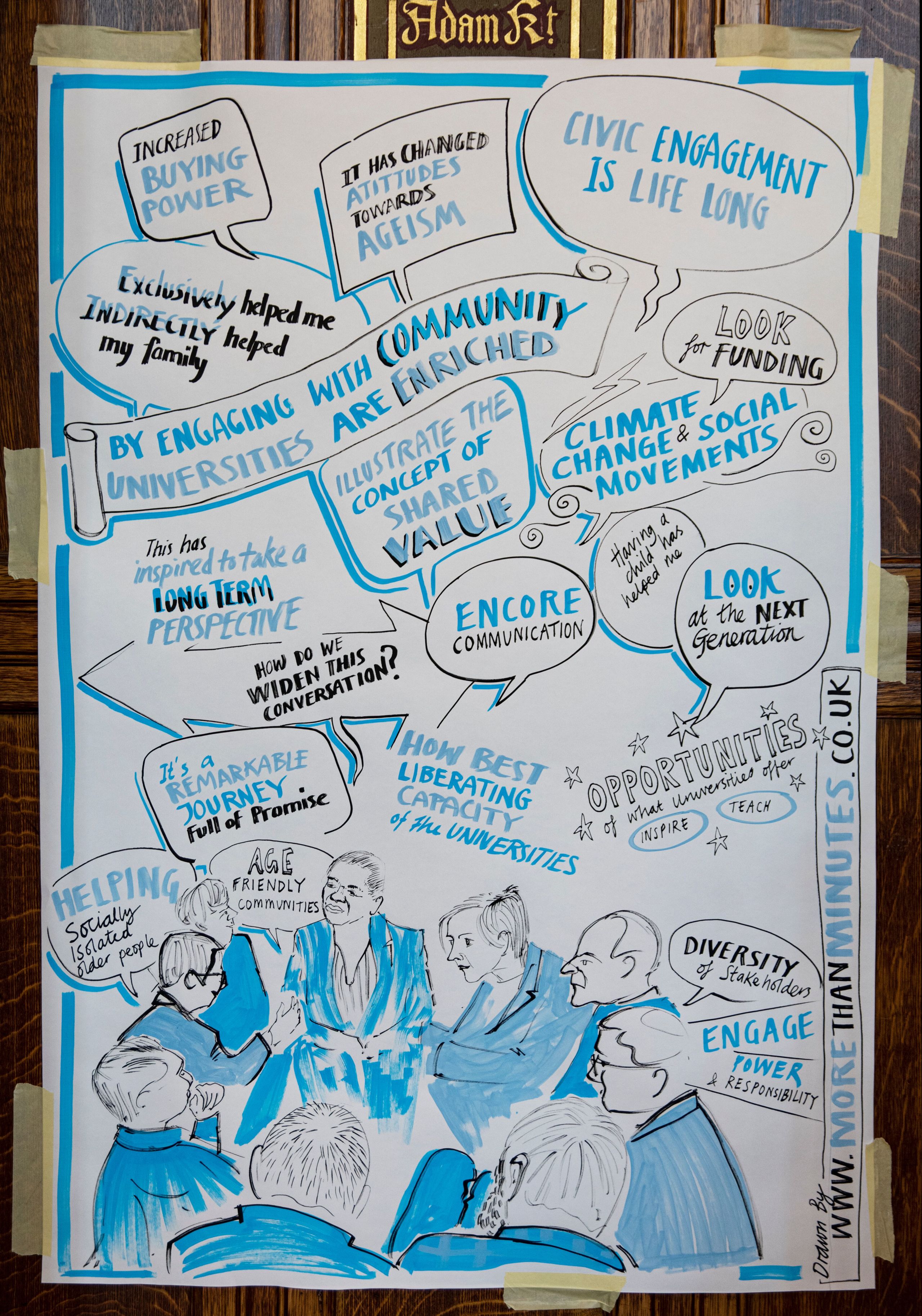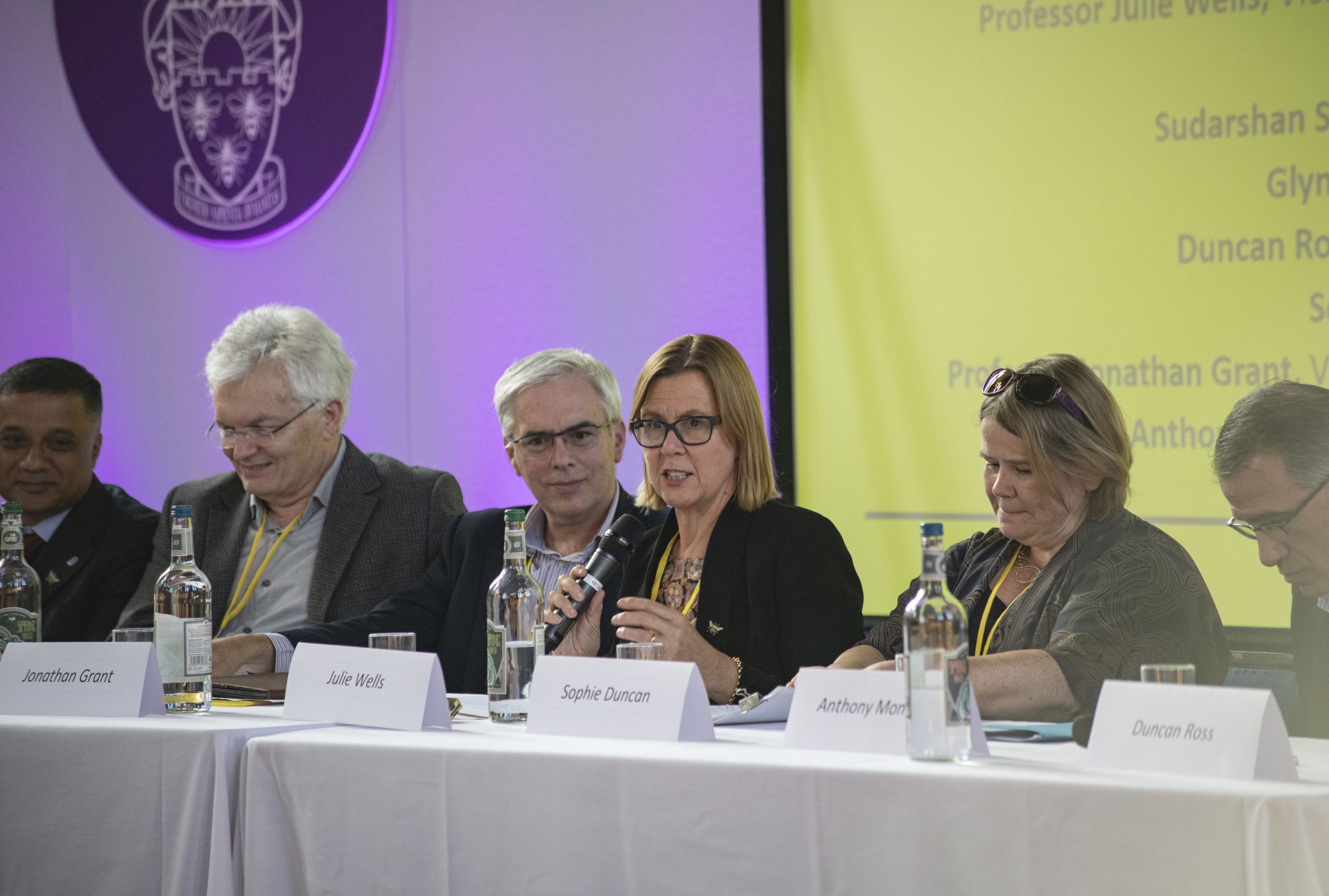 In the final session of the day, we looked how and why measures of quality in engagement are important. In an era where Universities are facing increasing pressure to be able to demonstrate and benchmark value and impact – whether it's in relation to research, teaching quality, or its broader role in society – we looked at the different ways in which universities are approaching this. This session raised questions such as; how do we understand quality in engagement? And, why do we need to demonstrate quality in engagement?
Initially looking at the perspective of why is measuring quality important from a funder's perspective, we then heard about four different metrics to demonstrate quality in engagement.
You can read more about this by reading a blog by session chair, Professor Julie Wells and session speaker, Professor Jonathan Grant for Wonkhe on 'How can we assess the public value of Universities?'
Chair: Professor Julie Wells, Vice President, Strategy and Culture, University of Melbourne.

Speakers: Professor Glyn Davis, Paul Ramsay Foundation. Sudarshan Suchi, Reliance Foundation. Professor Jonathan Grant, Vice President and Vice Principal (Service), Kings College London.
Sophie Duncan, Co-Director of National Coordinating Center for Public Engagement. Professor Anthony Monaco, President of Tufts University and Chair of Talloires Network.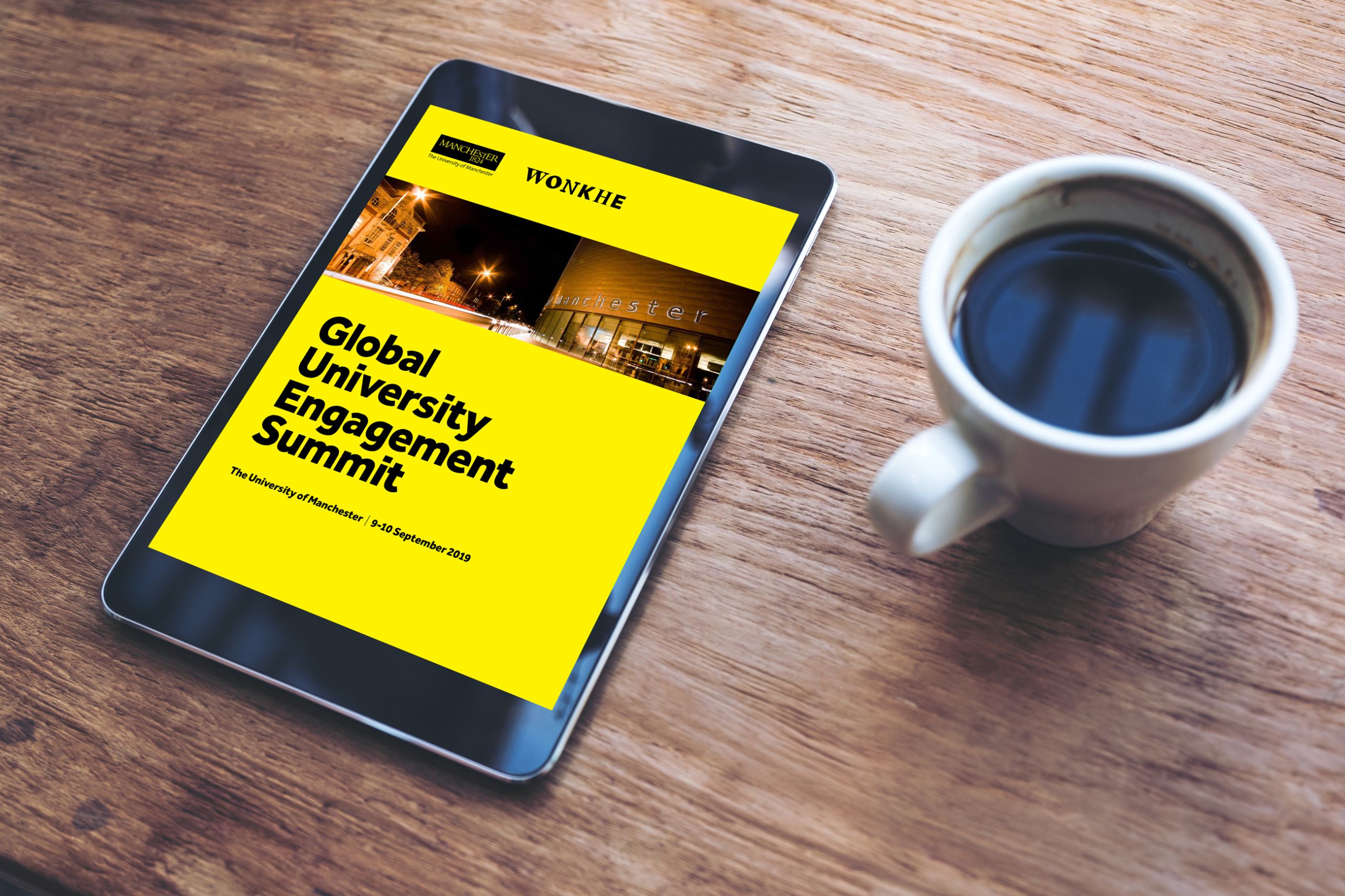 Full details on the programme for the Global University Engagement Summit and details of the delegates can be found by downloading a copy of the programme guide below.